There's a lot going on at the co-op! Here are two of our long-term projects…
Basement Rennovations
We currently have two huge, unused car parks in our basements. The plan is to turn these into communal space and venues for events. By doing a lot of the construction work ourselves, we can keep costs down and invest in higher-quality materials. It's also a great opportunity to train our members in all sorts of useful DIY skills!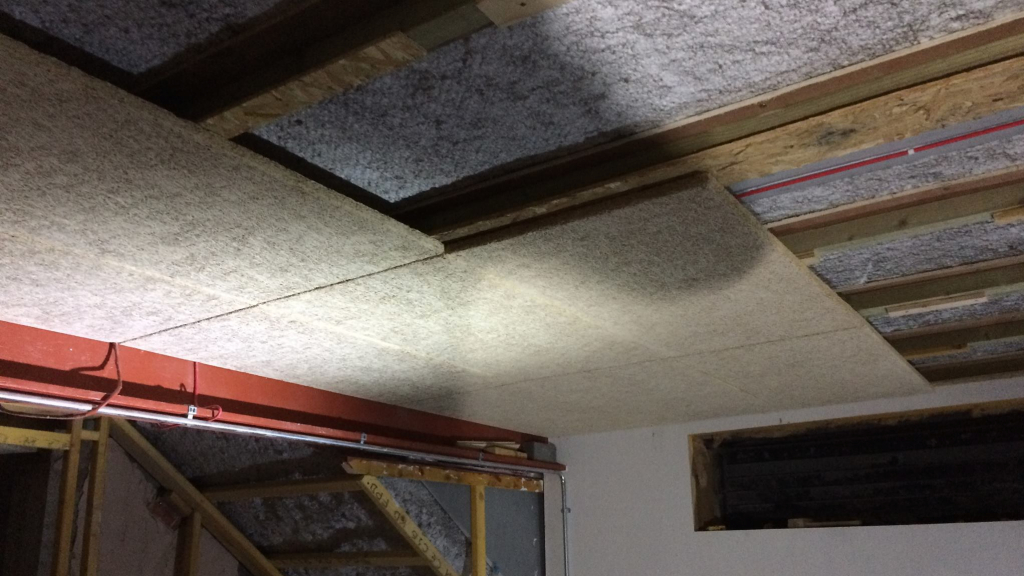 The ceiling in 34 Wright's Houses was recently completed and work has just begun on laying down the floor – it's finally beginning to look like a room. There's a lot of work still to do but we hope to have the first basement finished by the summer.
There is a group of 6 main volunteers who manage the project but its success relies on everyone contributing whenever they have time to spare. It often provides a fun break from studying!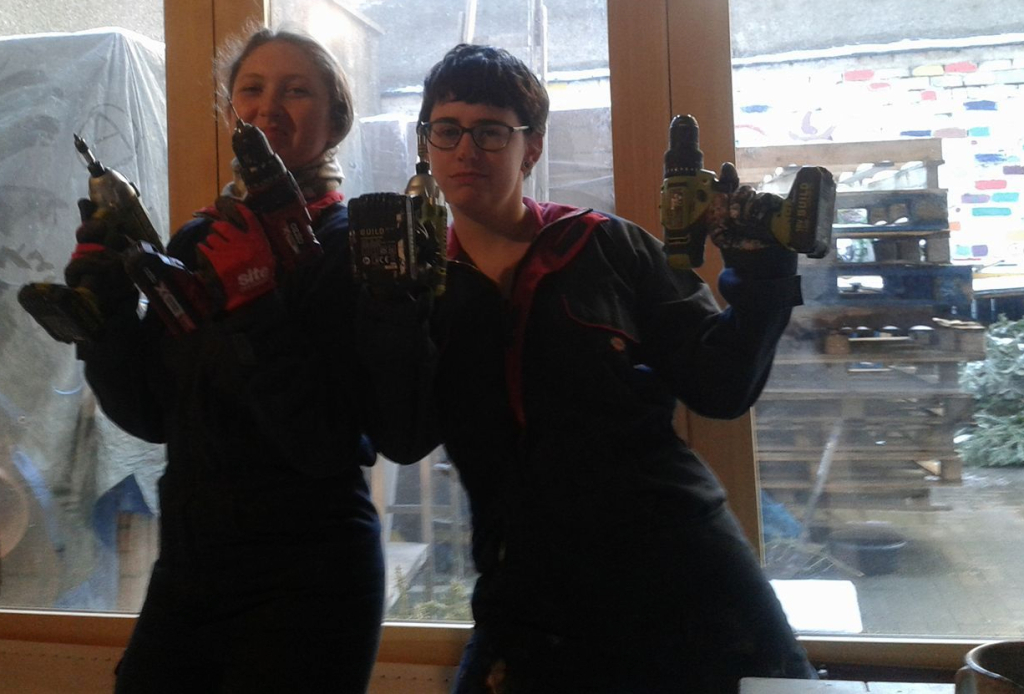 The Work Sharing Plan
The Work Sharing Plan is a way of making sure all the work in the co-op gets done and that everyone contributes in a more equal way. The system will assign roles to individual members and support them in carrying out their assigned role. The system is going to be launched very soon and we have high hopes that it will improve member participation. The project is managed by the Participation Working Group so get involved with them if this sounds interesting!