We have recently completed a massive transformation of one of the huge unused car parks in our basement into a communal space and venue for events. By doing a lot of the construction work ourselves, we kept costs down and invested in higher-quality materials. It was also a great opportunity to train our members in all sorts of useful DIY skills.
Our basement is available for use – please read the basement use & booking policy and get in touch with us if you are interested in booking the basement. Note that any event taking place in our basement needs to respect and adhere to our Safer Spaces Policy.
Here is the finished space…
The space has come a long way from when we moved into the building…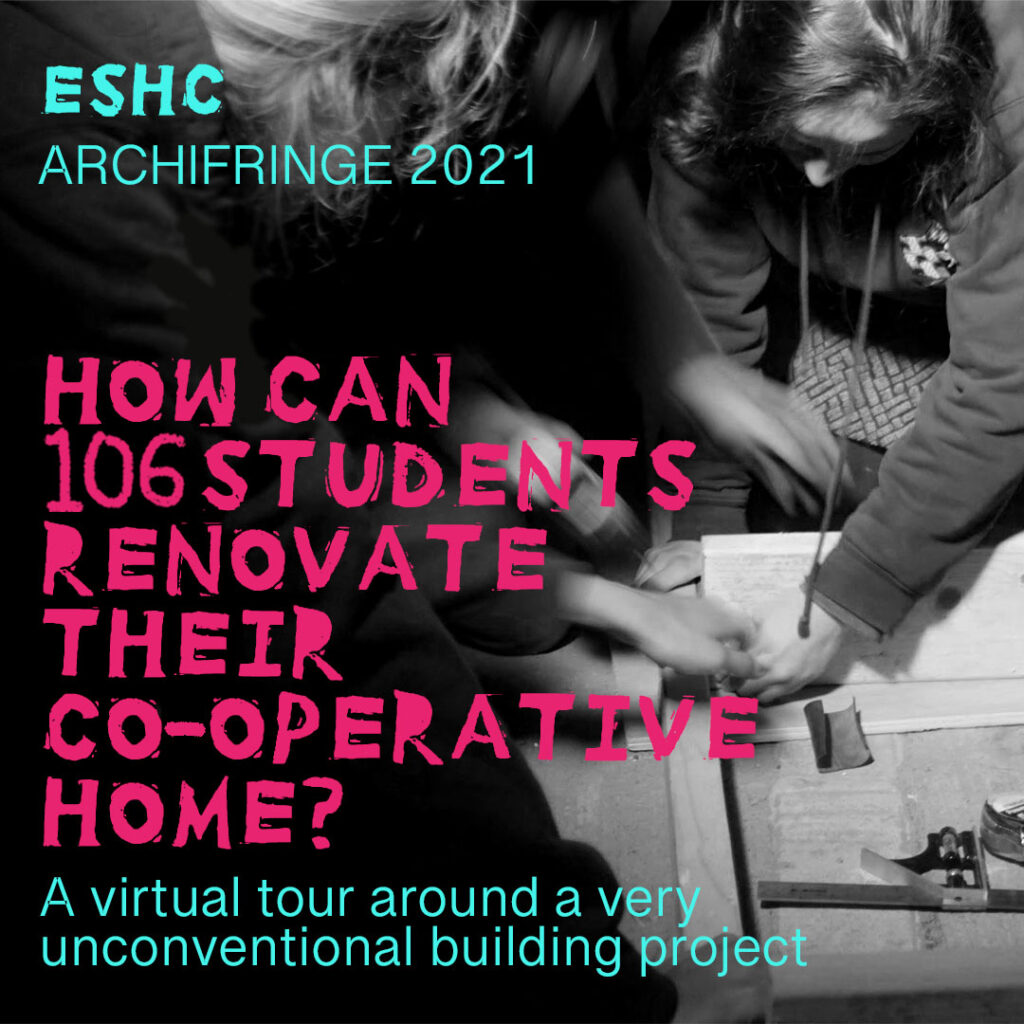 Our basement renovation project even got featured in the Archifringe 2021 program!